BRACE automotive
Products & services
Passionate about technology

"Be Ingenious". What's in a name?

For over 35 years we have strived to deliver ingenious solutions for automotive products and systems to our clients from our offices in the Benelux.

Our consultants bring their engineering experience and education into product development and engineering solutions to create significant added-value for OEM vehicle manufacturers, 1st and 2nd Tier suppliers and other automotive customers. The basis of our collaboration methods is bringing an average experience of more than ten years into project teams in our offices or at the client's premises with a results-driven team culture.

Our projects range from the conceptual phase to complete engineered products. The spectrum starts with analysis and research, resident engineering, farm-out engineering and consulting and it ends with turn-key or fixed-price deliveries of prototypes. Our total solution promises also include: development processes, project-management and control tools and the necessary tool chain required to perform these tasks such as CAE, modeling and rapid prototyping systems.

BRACE automotive is organised in four specific disciplines:



Mechanical development and engineering
Embedded controls and software development and engineering
Systems development and engineering
Specific competence clusters

The engineers within the specific disciplines thoroughly understand the market, technologies and client needs and help large and medium Western European organisations to develop their products in powertrain, vehicle interiors, chassis and body.

We can build on a long-term collaboration with our clients, sharing vision, experience and continued successes. Long-term innovative partnerships with our employees and clients and creative results driven culture are born from our DNA: passionate automotive engineers that desire to create added value.

In our network we count universities, research laboratories, tool suppliers and specialized automotive cluster organisations that allow us to find a suitable solution when unexplored fields come into play.

That's what we means by: "Be Ingenious"


Main customers / collaborations
Main customers are: DAF Trucks, Delphi Automotive Systems Luxembourg, Punch Powertrain, DANA-Spicer Belgium, DENSO Automotive Germany, Bosal Emission Control Systems, Federal Mogul, Ceratizit Luxembourg, Nacco Materials Handling Netherlands, FEV Germany, Allison Transmissions Netherlands, Cera Treves France, Tom Tom, Renault, FMTC Belgium.

Partnerships with Mathworks (connection partner) and Itemis. Participant in Industry groups OBD4HDD and HAN University Fast & Curious. Collaborations with HAN University of Applied Science and TU/e.

Print this page Send by email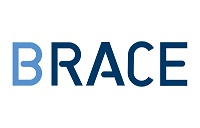 CEO
Bart Mulder
Creation date
1977
Employees
10-49
Organisation type
SME
Certifications & qualifications
Mature for ISO26262; our own TUV certification is planned for 2015*
Mature in SW development processes ASPICE level 2; certification to be scheduled*
Mature in Six Sigma; no certified belts however*
Mature in ISO 9001; not certified *

*please note: we did not need a proof of certification yet, because we could work under our customer's umbrella. In our changing market proposition we are well aware of the current needs and have therefore processes (including toolchain etc) in place or are in the process to get them in place.
Trading area
Europe
International locations
Europe