DELPHI
Core business
Delphi is one of the world leading suppliers to the automotive industry. Delphi Automotive PLC is a high-technology company that delivers safe, green and connected solutions for the automotive sector. Delphi researchers develop innovations in active and passive safety, low emission powertrains and electrical architecture.

Since 2006, the customer technology centre located in Bascharage has been the headquarter of Delphi Powertrain division and offers state-of-the art equipment for development, design and testing of Powertrain products. In particular, the Luxembourg technology centre of Delphi develops components, subsystems and systems for engine management systems such as fuel injection equipment and electronic controls of vehicles.
Products & services
Delphi's Powertrain division designs, develops and applies components and systems for the management of gasoline and diesel engines for passenger cars. Main components/ systems are:



Fuel injection (port fuel or direct injection for gasoline or common rail injection for diesel engines, direct injection for compressed natural gas)
Ignition coils for gasoline engines
Fuel supply systems (low pressure fuel pumps, fuel modules, filters, active carbon canisters for evaporative emissions control)
Electronic Air Control Valves
Variable valve train systems, oil control valves
Engine management controllers with software
Sensors (speed, pressure knock…)
The application of these systems/ components can include the tuning of the engine in order to meet the respective EURO or other emission standards.
Technical / technological capabilities
Key competences at the Technical centre in Bascharage are focused on lowering emissions for modern internal combustion engines. These include sophisticated spray investigations and monitoring of combustion on single cylinder engines as well as calibration on multi-cylinder engines.
In addition, the technical facilities include noise & vibration testing, an electromagnetic compatibility chamber, vehicle wind- and climate tunnel, vehicle emission laboratories for engine calibration, performance and emissions testing, 3 chassis dynamometers with emissions testing and a test track.
A full list of test equipment can be found at here.
Our development aims to meet the stringent worldwide emission standards, which are summarised in our emission booklets.
Main customers / collaborations
All major vehicle manufacturers worldwide including heavy duty, off-road and some non-automotive customers. Research collaborations with several universities or public and private research institutions such as LIST, SnT and University of Luxembourg on national level.

Public research projects


Print this page Send by email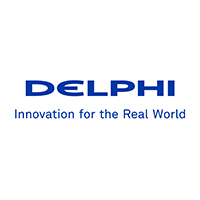 CEO
Liam Butterworth
Creation date
1985
Employees
250+
Organisation type
Large Enterprise
Certifications & qualifications
ISO-9000 since 1995
TS 16949 since 2001
ISO-14001 since 2002
Turnover
2015 : US $15,165 M
R&D investments
2015 : US$1,500M
Trading area
International
International locations
Europe, Africa, North America, South America, Asia, Far East