DuPont de Nemours Luxembourg (Hytrel®)
DuPont de Nemours Luxembourg (Hytrel®)
Core business
Collaborative Solutions From DuPont Performance Materials

DuPont is a leading innovator of thermoplastics, ethylene copolymers, elastomers, renewably-sourced polymers, high-performance parts and shapes, as well as resins that act as adhesives, sealants, and modifiers.

As the pioneer of polymer science with a legacy of innovation, we use our world-class expertise across multiple polymer platforms to integrate cutting-edge science, design, manufacturing excellence, and processing technology to give shape to smarter ideas for today and tomorrow.

We support a global network of regional application development experts who work with customers throughout the value chain to develop innovative solutions in automotive, packaging, construction, consumer goods, electrical and electronics, healthcare and more. Through collaboration, we can take time, cost and risk out of the product-development cycle so that our customers can innovate with confidence.
Products & services
DuPont thermoplastics offer high-quality performance materials, backed by a skilled global team focused on collaborative application development.

DuPont is working with customers to make thermoplastics better. From better products and processes to better business and social outcomes, DuPont performance materials and applications resources are focused on making things better at every point in the value chain.

Whether the challenge is durability, stiffness, workability, finish or strength, our broad range of thermoplastics support design freedom, without sacrificing performance. And our application resources are equally mindful of performance, timing and cost-effectiveness with each project, in industries from automotive to electronics, consumer goods to industrial markets.

Wherever you have engineering, molding or manufacturing operations, DuPont is ready to help, with locally based technical support in 65 countries and production/compounding sites strategically placed in Asia, Europe and the Americas.
Major Materials & Manufacturing projects
Hytrel® combines the flexibility of rubber with the strength and processability of thermoplastics.

DuPontTM Hytrel® TPC-ET thermoplastic elastomer is a versatile copolyester. It combines resilience, and heat and chemical resistance with strength and durability.

Parts made with Hytrel® thermoplastic elastomer resin can flex in multiple directions, cycle after cycle, long after rubber would break. A prime example is the Constant Velocity Joint (CVJ) boot, an automotive component that is subject to an average of 150,000 miles of pounding, and a wide range of temperatures.

Hytrel® is an excellent choice when innovative new designs require creation of unique parts with multiple performance characteristics, since it can be processed using many thermoplastic methods. When renewably sourced materials are a priority, DuPont™ Hytrel® RS offers the same performance as Hytrel® while containing 20% to 60% of renewably sourced material from non-food biomass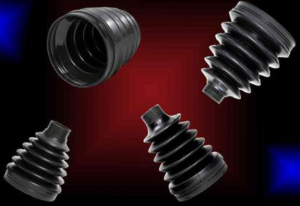 Technical / technological capabilities
Plastic Design Solutions Make Parts and Systems Better

The success of engineered plastic components begins with design. Our technical team works closely with the customers from the very early stages to design in performance, sustainability and total part cost.

We offer a number of different guides focusing on different aspects of design. And our technical team can provide project-specific assistance based on a wide range of experience across different industries.

Design for Sustainability

DuPont considers design to be a holistic process, encompassing the full life cycle of polymers in a product.

For example, specifying a slightly higher performance material can lead to weight savings, which can result in a lower total life footprint. Or identifying ways a product can be made locally might help reduce energy consumption while also lowering transport costs and increasing responsiveness to customers.

We can help design for:



Lower-cost and lower-impact manufacturing. (Such as reduction of energy consumption and scrap).
Assembly and disassembly (i.e. recycling).
Part optimization (which can result in reduction of material usage).
Transportation (which can support footprint reduction).
Lightweighting and optimize energy use.
Main customers / collaborations
Key Global Automotive OEMs, distributors and 1st tier suppliers

Key Industry Leader in the following industries: Automotive & Transportation (Rail, Road), Electrical & Electronics, Health Care & Medical, Food & Beverage, Furniture, Consumer Goods, Conveyor Systems, Wire and Cable, Filaments, Hose & Tubing, Oil & Gas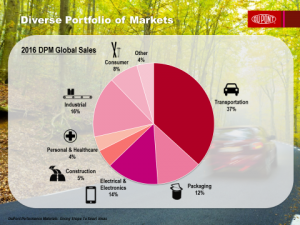 Print this page
Send by email
CEO
Corinne Ensch
Creation date
1984 (first production asset in Luxembourg)
Employees
<100 at Luxembourg production site
Organisation type
Small Enterprise
Trading area
International
International locations
Europe, Middle East, Africa, North America, South America, Asia Pacific